Welcome to Hog Roast Wisbech, a place where you will find only the best and most stylish catering for your events in Wisbech! We're passionate food lovers and professional servers dedicated to delivering an all-time experience to events through unique and dining experiences. How we do this? Well the clue is in the name. Our hog roast is a delight of event dining, delivering on all the hallmarks that the term event catering should have: style, novelty, a touch of spectacle, and of course, above all, just simply incredible tastes that cannot be beaten anywhere else. Supplement that with our brilliant service and you have all the ingredients for the perfect event in Wisbech.
This is premium dining that makes events for your most prized occasions in Wisbech, and it is yours today for an easy, affordable, and price flexible cost right now with just a call or message today! We'll be seeing you soon.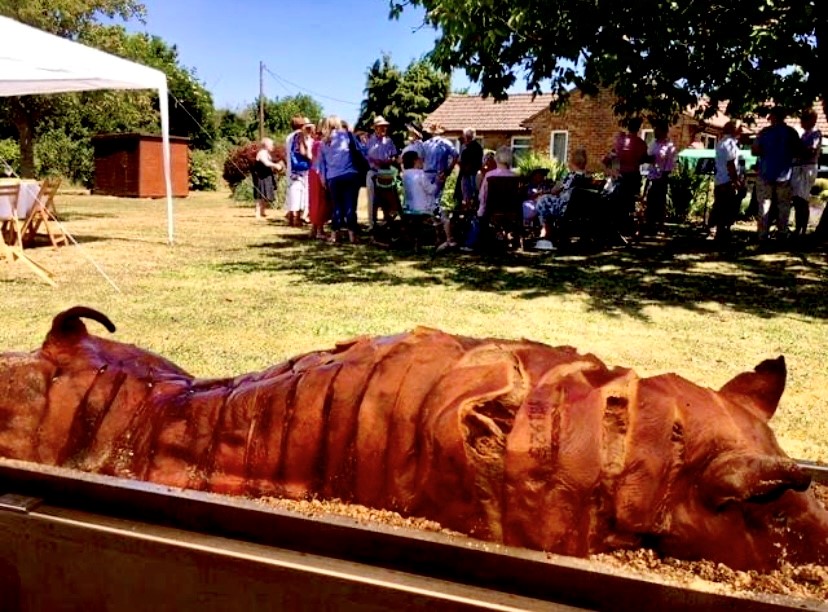 The Hog Roast Experience In Wisbech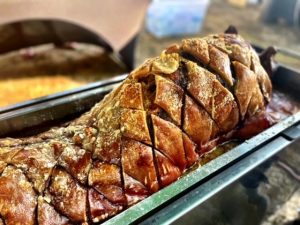 Hog roasting isn't just a buzzword that we throw around here at Hog Roast Wisbech. For us it is the way to dine and cook at events. The hog roast itself is a cooking practice and dish that does has long been a traditional stay piece of events all across the world. Its use dates back centuries as it has been enjoyed through many differing events, cultural celebrations, community traditions and beyond. The reason for why such a dish has sustained its position as an event favourite is quite obvious when you see one at work.
The whole hog roast in its authentic form takes a whole pig and roasts it over many hours atop a rotating spit on a bed flames. With the whole pig being cooked you of course have a vast quantity of food cooked all at once which is perfect for events where guests come in numbers. This mode of cooking also produces high quality results meaning there isn't a decline of quality even in quantity; the many hour-ed spit roasting process creates a beautifully tender meat that bursts with flavour and juiciness, well balanced with the natural chargrilled crisping that the turning spit provides on the pig's skin, not only locking in flavour but also giving the roast that perfect golden hue that you want and putting a bit of well-seasoned crunch in each bite.
The authentic form of this culinary delight is more difficult to come by these days, mostly on account of the space and set up typically required of one. For the modern-day event that just tends not to be feasible. At Hog Roast Wisbech however we have done our utmost to port the authentic hog roasting experience to a form that is suited to every type of event, at any location, at any time.
State of the Art Equipment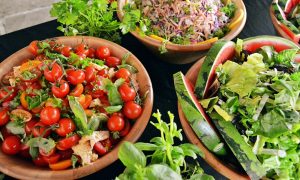 Our own designed mobile hog roasting machines are the secrets to all of our successes in event catering. These machines recreate the authentic hog roast experience, putting the pig on a spit for the added spectacle that such a dish proudly boasts for events, but contains it in an easy to use and move metal unit. This allows us to be far more flexible in our services, moving our equipment as and where they are needed without having to compromise on our practices.
These machines are also hugely flexible as a culinary tool too. They allow us to cook vast quantities of different foods all at once. Consider one hog roast cooked alongside one hundred perfect roast potatoes thanks to our roasting attachment, or 40 burgers grilling at the same time as several marinated ribs or gourmet sausages for the ultimate barbecue dining experience. We use them as serving tables too so that guests can enjoy the freshest possible dining available – straight from pig to plate with no delay in between!
Dining For Every Occasion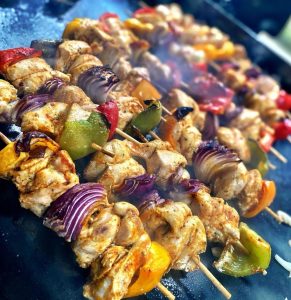 At Hog Roast Wisbech we are in the business of making your event dining dreams a reality. Our services provide all you need for a successful dining experience at any type of event or occasion. With a highly professional team of servers, skilled veteran chefs and the best foods in the catering game your event is well equipped to be the very best it can and deserves to be.
We are caterers for every occasion. Be it weddings, or for corporate catering for your own business, or for private parties at home or on location either indoors or out Hog Roast Wisbech are here to serve. No event is too little or too large, no style of occasion is too luxurious or too casual, no ask is to great a task for us; we have the dining solutions for all.
By working with us you'll be able to tailor a dining experience and a menu specific to your event. We have a vast range of menus and service styles so that we can fit to the aesthetic of all types of events. Barbecue dining outdoors, formal set menu catering for a wedding, office lunches with quick results – nothing is out of reach with Hog Roast Wisbech.
So what are you waiting for? Better dining at your next event is just a call away today with Hog Roast Wisbech!